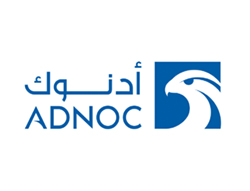 Project Description
Abu Dhabi National Oil Company (ADNOC) was established in 1971 to operate in all areas of the oil and gas industry. Since then, ADNOC has steadily broadened its activity in establishing companies and subsidiaries, and creating an integrated oil and gas industry in the fields of exploration and production, support services, oil refining and gas processing, chemicals and petrochemicals, maritime transportation and refined products and distribution.
Thanks to the expansion of its activities in the field of oil exploration and production, ADNOC now oversees the production of more than 3.1 million barrels of oil a day, placing it among the top ten companies in the world in the field of oil and gas production.
As a result of its many activities and huge investments in various areas of oil and gas, ADNOC established a group of companies. This group is active in an integrated industry comprising the exploration and production of oil and gas, supply services, oil refining, gas liquefaction, chemical and petrochemical industries and maritime transport, and distribution and marketing of refined petroleum products in the UAE.
Because of the tireless efforts of ADNOC, the oil and gas industry today occupies a leading position in the use of the latest technology in the exploration, drilling and optimal use of hydrocarbon resources in onshore and offshore areas. This is in addition to permanently improving reservoir management operations; ADNOC has also realized major achievements in expansion and development of gas fields to meet the needs of the industry, and in gas injection to improve the production of those fields.