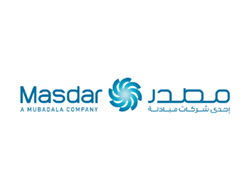 Project Description
Masdar, Abu Dhabi's renewable energy company, is advancing the development, commercialisation, and deployment of renewable energy and clean technologies as a link between today's fossil fuel economy and the energy economy of the future.
Our vision is to make Abu Dhabi the preeminent source of renewable energy knowledge, development and implementation, as well as the world's benchmark for sustainable development.
At Masdar, we are committed to supporting the economic diversification of the UAE; realizing innovative solutions that address the particular development and sustainability needs of the Middle East & North Africa; as well as actively demonstrating how the private sector can drive the global sustainability agenda.
Established in 2006, Masdar has more than a decade of experience as a renewable energy developer and investor. To date, the company has invested more than AED10 billion in a global portfolio of around 2.7 gigawatts (GW) of utility-scale clean energy projects and small-scale installations away from the electricity grid.
Through initiatives such as Masdar City in Abu Dhabi, a 'greenprint' for sustainable urban development, Masdar is applying real-world solutions to reduce water and energy demand and the production of waste.
We are advancing clean-tech innovation; for example, through the deployment of cutting renewable energy and clean technologies, and through R&D and demonstration projects in partnership with the Masdar Institute of Science & Technology, the nucleus of Masdar City.
And we deliver industry and knowledge platforms that are helping to raise community awareness, improve education and training opportunities, and catalyze outside investment and entrepreneurship.
These platforms include the annual Abu Dhabi Sustainability Week, the largest gathering in the Middle East dedicated to sustainability and renewable energy, and the Zayed Future Energy Prize.