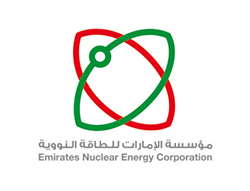 Project Description
The Emirates Nuclear Energy Corporation (ENEC) is working to deliver safe, clean, efficient and reliable nuclear energy to the United Arab Emirates – energy that is needed to support the UAE's social and economic growth.
Established by decree in December 2009 by His Highness Sheikh Khalifa Bin Zayed Al Nahyan, President of the United Arab Emirates, ENEC specializes in the deployment, ownership and operation of peaceful nuclear energy plants within the UAE. The UAE peaceful nuclear energy program will provide the UAE with emissions-free electricity to power the future growth of the nation.
Driven by a Culture of Safety, ENEC's overriding priority is ensuring the safety of the UAE community, employees and the environment.