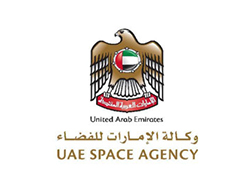 Project Description
The UAE Space Agency is a federal agency that was created under Federal Law by Decree No. 1 of 2014. The space sector includes all projects, activities and programs related to outer space.
The decree stipulates that the UAE Space Agency works in line with the Council of Ministers and has an independent legal position, enjoying financial and administrative independence as well as the legal capacity necessary to direct all activities that will ensure the achievement of its objectives.
The law defined that the main headquarters of the Agency are to be in Abu Dhabi, and the Agency is to have a branch in Dubai. The Board of Directors may establish branches or other offices within and outside the state.
The main aims of the UAE Space Agency are:
To organize, regulate and support the space sector in the country and to enhance its position in this area.
Encourage the development and use of space science and technology in the country and advance within the industry.
The establishment of international partnerships in the space sector and to enhance the role of the state and its position in the space sector.
Contribute to the diversification of the national economy through the space sector
Raise awareness of the importance of the space technologies, enhance national capabilities and encourage peaceful application of space research.