Exhibition of the future
The Future Exhibition is considered as one of the key side events of the Global Summit of Women Speakers of Parliaments, held under the auspices of Her Highness Sheikha Fatima Bint Mubarak, Chairwoman of the General Women's Union, Supreme Chairwoman of the Family Development Foundation and President of the Supreme Council for Motherhood and Childhood.
The Exhibition is being organized by the Federal National Council, in cooperation with federal and local entities and the Private Sector.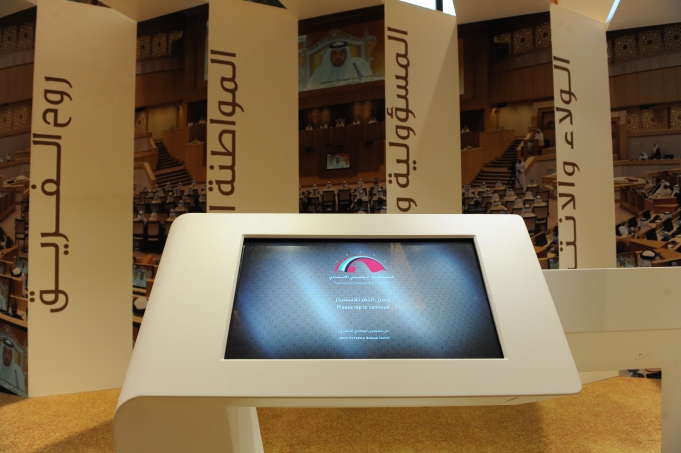 Exhibition Duration
The Exhibition will last from the 11th till the 14th of December 2016, and will take place at the Emirates Palace Hotel- Abu Dhabi.
From 9:00 AM – 8:00 PM.
Objectives
Focusing on leading role of UAE in Shaping the Future
Supporting the UAE's efforts in enriching invention and developing the incentive environment that encourages creativity to meet requirements of new generation, helping to build our smart nation.
Focus on UAE success stories; creativity and invention through exhibiting number of creative projects
Supporting UAE inventors by inviting them to participate in the exhibition and present their inventions
Exhibition Sectors:
Energy and Renewable Energy
Transportation
Technology
Education/ Knowledge
Health
Water
Space